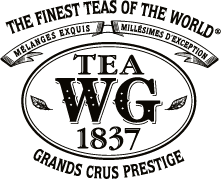 opening hours
10:00 – 22:00 Mon – Sun and Public Holidays
about
At the forefront of tea gastronomy, Tea WG is continually drawing from its vast collection of fine harvest teas and exclusive blends, integrating a myriad of these signature teas into breakfast, brunch, lunch, afternoon tea and dinner specialties, as well as trendsetting tea beverages and cocktails.
Tea WG Boutique offers over 800 of fine harvest teas and exclusive tea blends, glamorous accessories, beautifully crafted gift sets and handmade tea-infused patisseries prepared fresh daily to take away.
CLUB ic Privileges

Present your Membership Card to Enjoy Exclusive Shopping Privilege
ifc mall Gift Voucher Accepting Tenant
recommended items
Haute Couture 1837 Black Tea Gourmet Gift Set
Design Gold Teapot in White
You got to appreciate them for providing a "Tea Bible" to tell you what's in each type of tea. They even have a theine-free selection to choose from!
Mrs. Cheung — Mom-to-be