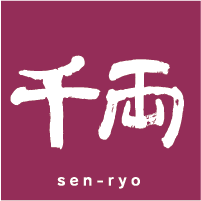 opening hours
11:00 – 22:00 Mon – Sun and Public Holidays
about
Originated from Tochigi in Kanto, Japan, sen-ryo is the sushi brand under Genki Sushi Co Ltd. It becomes one of the most popular restaurants in town since its launch at ifc mall in 2005. Famous for high quality seafood, sen-ryo also preserves the traditional outstanding edo-mae handmade sushi technique in order to serve its guests with the finest traditional sushi. Nonetheless, sen-ryo is the first conveyor belt sushi restaurant setting up space sake bar to allow the guests to enjoy the experience of fine dining.
CLUB ic Privileges

Present your Membership Card to Enjoy Exclusive Shopping Privilege
ifc mall Gift Voucher Accepting Tenant
Home party must-have: Sen-ryo Signature Box!
Mr. Hsu — Frequent visitor to ifc mall