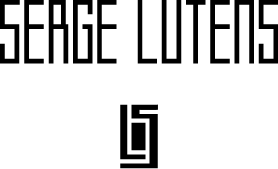 opening hours
10:30 – 21:00 Mon – Sun and Public Holidays
about
Serge Lutens is an extraordinary designer, a true artist. To Serge Lutens, perfumes and makeup were key components in his expressions in beauty, the facets through which his imagination unveils.
Serge Lutens manifested his artistic visions began the olfactory revolution in the 1990s. Dissimilar though they may be, the fragrances all have something in common: they are the progeny of Serge Lutens' imagination. According to Serge Lutens, "When you select a perfume you dare to be yourself. The choice is yours!"
As Serge Lutens is a beauty avant-garde, this pioneering designer brought a new look to women's faces, breaking new ground in the use of make-up and colour. Serge Lutens decided to give the world of cosmetics a makeover, this time going back to basics, giving his range a self-explanatory name: BEAUTY ESSENTIALS.  Foundations, kohl eyeliner, lipsticks and other bare necessities allow women to make more of themselves with less. This collection of beauty products is all about the sophisticated gestures that get women noticed.
CLUB ic Privileges

Present your Membership Card to Enjoy Exclusive Shopping Privilege
ifc mall Gift Voucher Accepting Tenant
recommended items
Des clous pour une pelure